Mix art & science to drive performance, build sustainable & scalable growth
We are a data driven marketing agency that combine cutting edge performance techniques and best in class creative production to drive real results.
We've helped over 84 companies around the world
We go for quality over quantity, and quality results are delivered by only the best people. Let's work towards your goal. And then exceed it.
We'll do the heavy lifting and get your company to where it needs to be.
Our dedicated employees are happy to assist you with know-how and experience in your daily business.
We offer a variety of services but our main areas of focus are marketing strategy, advertising, analytics and web design. Some other services consist of content marketing, social media, SEO, CRO & UI/UX.
"Passion leads to design, design leads to performance, performance leads to success!"
As a digital agency, we can deliver complete digital solutions for our clients. We bring together digital marketing specialists from all areas of the business on to projects so that you can take full advantage of the knowledge and experience that our team has.
Studio EL is an online digital marketing agency, delivering insight-led, results-driven digital marketing services. We've made it our mission to cultivate interactive digital experiences that excite, inspire and most importantly, generate results!
Our in-house specialists work as an extension of businesses and brands, using a bespoke process from the start to the end of your project, ensuring 100% satisfaction, every time.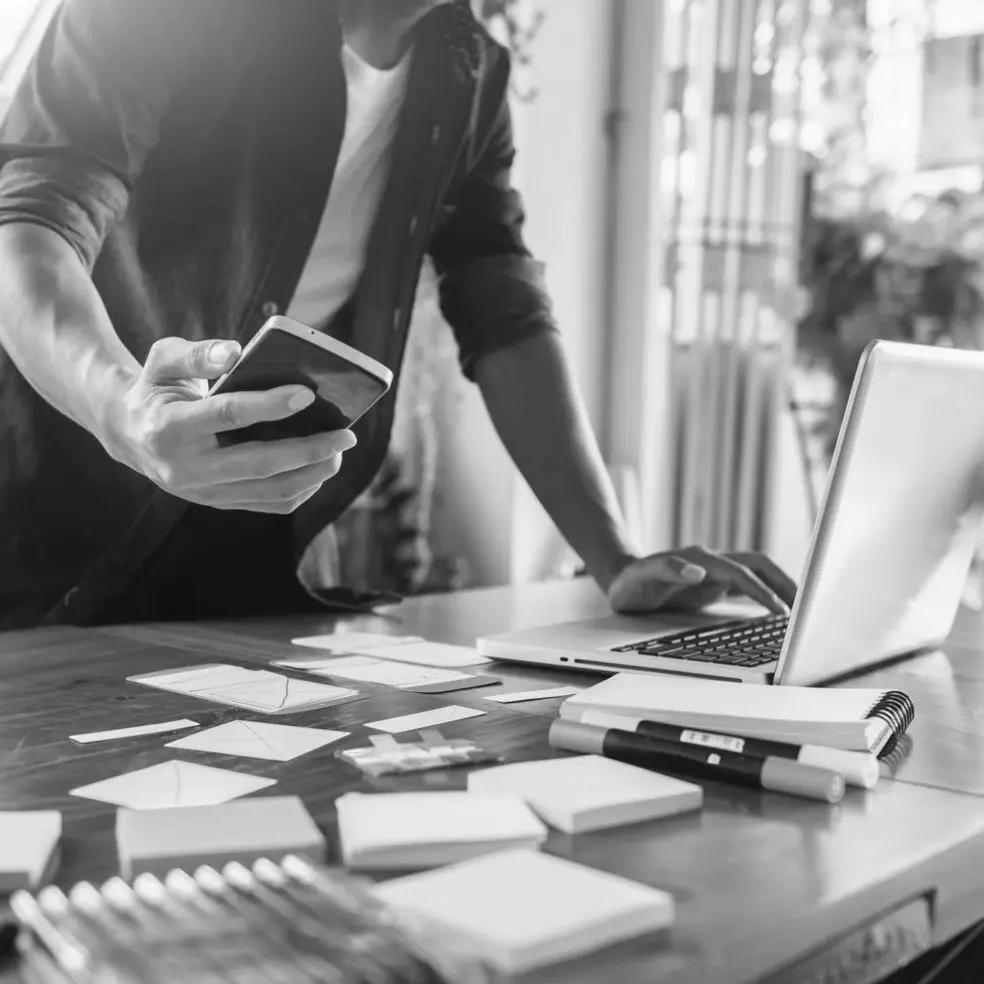 If digital marketing can sometimes seem a bit faceless, we're here to show you that there's another way. For us, the journey starts and ends with you, the client, and achieving your goals – here's how we get there.

1. Listen
We want to get to know you and your business to get an understanding of the challenges you are facing and the goals you want to achieve.
2. Plan time and budget
We create a high level plan to your time and budget expectations. We understand that things change so we work in an agile way to help you achieve your goals.
3. Uncover insights
We use research, problem solving techniques and a combination of qualitative and quantitative data to understand how we might achieve your goals.
4. Prototype and test solutions
Sharing prototypes allows us to test assumptions and make refinements and improvements while getting feedback from customers and stakeholders.
5. Release frequently
As we prove solutions we look to release them every couple of weeks to incrementally improve the experience for you, your business and customers.
6. Reflect and improve
We believe innovation never stops and continuous improvement is essential to attracting and retaining valuable customers while optimising your operations.
The comments below are just a sample of the 84 clients worldwide who transformed their business with Studio EL work.
Let's Work Together. Let's grow your business!
Let's find out how to work together and create
something meaningful or valuable.
What will you get after 1 hour meeting?
Complete the form to speak with us.